The Journey of My Christian Life in Indonesia
by Bellinda Simanjuntak - December 2, 2021
---
Are the teenage years the most exciting period? How about if you face many challenges and don't have a chance for some of the normal teenage things?
My name is Bellinda Simanjuntak.
I live in Batam, Indonesia, and I am a second-generation Christian. My parents are the only baptized members of COGWA in my country at this moment. Almost 90 percent of the people of Indonesia are Muslim.
The idea of writing something about my life has been lingering in my mind for years because the life I lived during most of my teenage years doesn't seem to be like the lives of other teenagers.
I know that for most teenagers, life in high school is one of the most exciting moments. It is the time when they have extensive interactions with schoolmates or perhaps when they have social activities and adventures.
Kindergarten to junior high schooling
From kindergarten to junior high, I went to Catholic schools, which operate on Saturdays. At this point, socializing with schoolmates was something normal for me, and I enjoyed it very much.
However, after I finished my junior high school, my parents told me that I could no longer go to school where I would break the Sabbath. We prayed that God would help us find a conventional school where I could start keeping the Sabbath and annual holy days more properly, but we couldn't find any.
Homeschooling
So, my parents had to enroll me in a home school. I understand that in many countries homeschooling means that the parents teach their own children at their own home. But home schools here are run by individuals, and students travel to the school.
Also, the graduation certificate it produces are considered inferior because the testing system is not considered equal to that of conventional schools.
Starting to learn more of God's truth
So, during this time of homeschooling, my parents and I listened to sermons and read the Bible together, and I started to understand the truth about God's weekly Sabbaths and annual festivals.
Sometimes we traveled across the border to join the Singapore brethren for Sabbath services, held at 11 a.m. local time. To do this, we needed to wake up at 3:30 a.m. in order to catch the first ferry. We had to be very early because Singapore is one hour ahead of us. Another reason was that there was always a long queue at the Singapore immigration.
School closed
After one year, the home school I was attending faced problems that made it stop its operation. However, one of the student's parents hired some teachers to run a new home school, and I joined it.
But in October 2014, after attending the Feast of Tabernacles in the Philippines, we were told that this school was also having problems and was closed.
No school for three months
This was very concerning to me because I became a teenager without school. My parents were a bit worried, and the temptation to go back to the Catholic school troubled our minds, but we didn't let it overcome us.
I started to understand what Paul meant when he said that "we have to go through troubles of all sorts to come into the kingdom of God" and that "these things are part of God's purpose for us" (Acts 14:22; 1 Thessalonians 3:3, Bible in Basic English).
During these trials, I was also reminded of 1 Corinthians 10:13, which says that "God is faithful, who will not allow you to be tempted beyond what you are able, but with the temptation will also make the way of escape, that you may be able to bear it."
So, we didn't give up asking God to help us.
Our prayers answered
After three months, one of my ex-teachers came to our home to deliver my report book that I should have been given earlier at school. She told us about a new home school that was actually very far from our home. My parents enrolled me there in my third year of high school.
Final examination
As I mentioned, the final examination of home schools here is considered inferior. However, at the end of the school term in 2016, my four schoolmates and I were allowed to join the government school for final exams. (Interestingly, after 2016, students at this home school were no longer allowed to take national exams.)
My parents were very thankful, and I was very happy. My high school certificate would be nationally accepted.
I learned that when we faithfully strive to keep God's commandments and follow God's way, the "impossible" can turn out to be possible, and things work out (Mark 10:27; Genesis chapters 37-46).
University
Since my high school certificate was nationally recognized, it made my enrollment in university go smoothly. Through this experience, I have learned more and more how crucial it is to obey God.
I started with this question: "Are the teenage years the most exciting period?" Well, perhaps so! But I learned there are more important things. As Paul said, "But what things were gain to me, these I have counted loss . . . for the excellence of the knowledge of Christ Jesus my Lord" (Philippians 3:7-8). Again, he says, "I press toward the goal for the prize of the upward call of God in Christ Jesus" (verse 14).
I have been counseled by my pastor about baptism, and I think I am ready, but unfortunately COVID-19 travel restrictions have kept our pastor from visiting us. I will be waiting for the baptism ceremony—with prayers.
---
Continue Reading
by Loraine Pelesikoti - November 30, 2021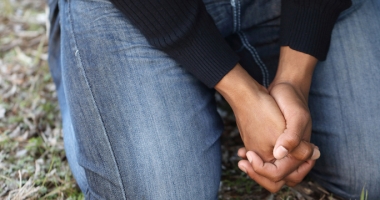 by Kendrick Diaz - November 24, 2021