What's It Like Growing Up in New Zealand?
by Loraine Pelesikoti - November 30, 2021
---
A young adult living in New Zealand explains what it is like to be a teen who lives and attends COGWA in Auckland, New Zealand.
Hello, I'm Loraine Pelesikoti.
If you're reading this from the States, you may recognize my last name because of my siblings (George, Mina, Lupi and Sela). But you probably haven't met me. That's because I live in New Zealand. For those who may not know where that is, it's an island nation in the Pacific Ocean on the other side of the world, near Australia and the Pacific islands.
You may be wondering what it's like to grow up in the Church in New Zealand. Or maybe you have never wondered that! Either way, I'm going to tell you all about it.
If you know my siblings, or maybe have heard my siblings, you know we're a pretty noisy bunch, and we're even louder when we're all together.
Out of all my siblings, I've spent the most time here in New Zealand. To give you a little background: my mom, siblings and I moved to New Zealand from Tonga in 2007, joining my dad who had come two years earlier. At the time we moved, George was 18, Mina was 15, Lupi was 12, Sela was 10, and I was 3.
So, you could say I've been here for basically all my life.
Some of my favorite things about New Zealand
Living in New Zealand (or Aotearoa, the indigenous name for New Zealand), you grow to appreciate a few things that are very significant about this small country. A few of my personal favorites are:
Sheep. As of last year, we have about 26.16 million sheep and counting. (Yes, we have more sheep than people!)
Mini mountains and volcano craters.
Beaches.
Bipolar weather. (We can get all four seasons in one day!)
Native birds: tui, kakapo, kiwi, pukeko. Google them to see what they look like. (By the way, a fun nickname for people from New Zealand is Kiwis. That name comes from the unique kiwi bird, the unofficial icon of the country.)
Something I loved growing up, and even more when I was in high school, was going to the little dairies (similar to the corner stores) down the road from where I lived. Throughout my primary and high school days, meat pies (which are a popular food in New Zealand) were my go-to. These are hot savory pies filled with ground beef or lamb, gravy and cheese. (They are so good!) Other foods commonly bought by students at the dairy/bakery are a bag of chips, cream or chocolate donuts, and a 1.5-liter bottle of fizzy drink (what you might call soda).
Growing up, some of my favorite things we did as a family were going to the beach and having a barbecue, playing volleyball or playing touch rugby. In our culture, this is what we commonly do to relax and have a good time together.
Alongside our beautiful beaches, we have wonderful landscapes that I have grown to appreciate much more as I've gotten older. I enjoy sitting at a high point watching the sun set over the beach and walking the paths of our famous One Tree Hill, particularly right before sunrise. These are all things I love about living in this little country.
The Auckland congregation
Growing up and being a part of the Auckland congregation has been a blessing, but it has its challenges as well. When I started my senior year of high school, I noticed there weren't many young people around my age at church. I had more friends at school than at church.
This became my biggest challenge as a teen here in the Auckland congregation. I started to wonder, "How do I make friends in the Church when there are not many young people? Is there a way I can make friends in the Church?"
I found that the only solution to making more Church friends who are near my age is to do so at the Feast of Tabernacles and when I can travel overseas and visit other congregations or attend special activities. Sadly, it hasn't been possible to travel and visit other places during the pandemic.
Despite there being a small group of people in the Auckland congregation with a vast difference in ages, we are blessed to be a close-knit Church family. We've come from different parts of the world and have become what I like to call a "tropical" congregation. This is my favorite thing about our little congregation. We're small, yet very ethnically mixed. We have brethren who come from the Philippines, South Africa, Fiji, India, Australia and Egypt!
The blessings of having such a mixed culture in our congregation is that we get exposed to our similarities and differences—and come to a better appreciation and understanding of other cultures. The blessing of having a small congregation is that you develop many strong and close relationships.
One of the things that I've realized is that no matter how big or small the congregation, no matter the challenges you may face within a congregation, it's important always to strive to make the best of your situation and try not to allow challenges to take your eyes off what God has blessed you with. It's easier said than done, but this is one of the biggest lessons I learned in my teen years.
The blessing of travel
The Church in New Zealand may be small, but the blessing is that it has allowed us to grow closer together, and the diversity has helped us better understand each other and other parts of the world.
At the age of 17, I was blessed with the opportunity to travel to the United States to attend the Winter Family Weekend and winter camp with a close friend. During that trip, we were both blessed to make new friends. Being able to travel somewhere for a few weeks and be together with peers in the Church was definitely a dream come true for us Kiwis. As David said in Psalm 133:1, "Behold, how good and how pleasant it is for brethren to dwell together in unity!"
New Zealand is beautiful place and definitely worth putting on your bucket list. Hopefully, you can come visit us for the Feast of Tabernacles in the future!
---
Continue Reading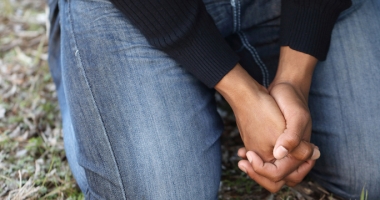 by Kendrick Diaz - November 24, 2021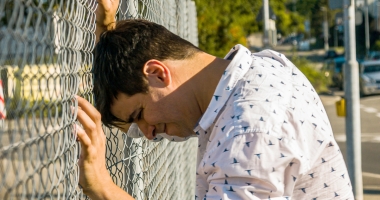 by Eddie Foster - November 3, 2021