How to Stop Worrying? Change Your Perspective
by Kait Black - February 8, 2018
---
We all face worrisome situations in our lives. These lessons that the apostle Paul shared with the Philippians can help us today as well.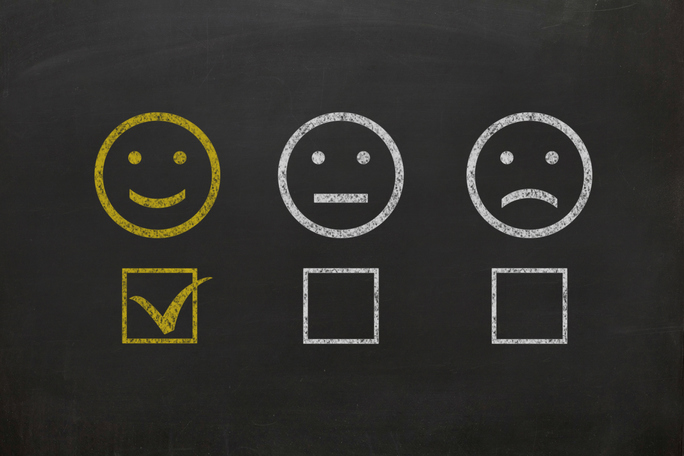 The apostle Paul was taught by Christ Himself. He dedicated his life to preaching the gospel and spreading what he had learned. But Paul's life after his calling wasn't easy. When he wrote the book of Philippians, he was actually under house arrest.
Imagine if you were in the same situation. Would you be worried about your circumstances?
Most of us probably worry about things that are far more trivial than imprisonment. I don't know about you, but I haven't been worried about the possibility of being executed anytime recently.
Still, we all face worrisome situations in life, so let's take a look at how the apostle Paul handled his.
Choosing to see how a negative situation can be positive
Paul wrote, "But I want you to know, brethren, that the things which happened to me have actually turned out for the furtherance of the gospel, so that it has become evident to the whole palace guard, and to all the rest, that my chains are in Christ; and most of the brethren in the Lord, having become confident by my chains, are much more bold to speak the word without fear" (Philippians 1:12-14).
As Paul looked at the Roman soldier guarding him, it would have been easy for him to question why God was allowing this situation. He was doing God's work, and now he was confined and couldn't travel anywhere to preach the gospel.
But Paul chose to see how God was working through him to do an important work even while he was under arrest. Other Church members saw that God had a purpose in Paul's imprisonment, and their confidence grew. Paul found that he could preach the gospel in a completely different circumstance, even in chains.
Sometimes God allows things to happen to us for a purpose that is not easy to understand right away, but it ends up benefiting us in a way that would not have happened otherwise.
Where do you place importance?
Paul wrote, "Yet indeed I also count all things loss for the excellence of the knowledge of Christ Jesus my Lord, for whom I have suffered the loss of all things, and count them as rubbish, that I may gain Christ" (Philippians 3:8).
It is all too easy to get caught up in the physical aspects of the world around us. But what is truly important when we step back and look at our lives through the lens of God's plan? Everything on this earth is temporary, including our trials. Yet through worrying we essentially allow these temporary cares to consume our minds.
Paul recognized that anything that he had to give up was nothing in comparison to the knowledge that Christ had given him—the knowledge of what is to come and the gospel of the Kingdom of God.
Next time you worry about something, ask yourself: What is truly important?
Being content does not always mean being comfortable
Paul also wrote, "Not that I speak in regard to need, for I have learned in whatever state I am, to be content: I know how to be abased, and I know how to abound. Everywhere and in all things I have learned both to be full and to be hungry, both to abound and to suffer need. I can do all things through Christ who strengthens me" (Philippians 4:11-13).
I tend to fall into the false mind-set that being content has to coincide with being comfortable. Being content has the implication of peace, which is the opposite of worrying.
However, God has the power to grant us peace in whatever circumstance we are in, even if it's not a comfortable one.
The power of perception and where you place your importance
Paul wrote, "Indeed I have all and abound. I am full, having received from Epaphroditus the things sent from you, a sweet-smelling aroma, an acceptable sacrifice, well pleasing to God" (Philippians 4:18).
Let's take a moment to soak in the gravity of this statement: "I have all and abound." Though everything in this physical world seemed to be going wrong for Paul, he could still say this. This positive mind-set comes from a godly perception of this world's difficulties.
Worrying is often a side effect of uncertainty. We ask the question, "What if?" Often we answer that question in a negative way. When we begin to feel uncertainty creeping into our minds, remember that God promises us something. We have a purpose, an ultimate goal. If we are taking the right steps and following the path that Jesus trod, our future is certain.
Take a deep breath, put your cares on Him (1 Peter 5:7) and focus on the goal of the Kingdom of God.
For more about overcoming worry, see "4 Keys to Defeating Toxic Emotions" and "Coping With Anxiety."
---
Continue Reading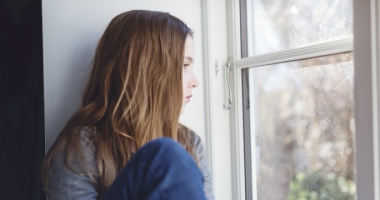 by Tori Johnson - February 20, 2018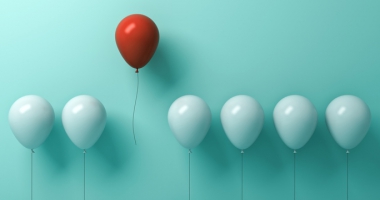 by Jeremy Lallier - February 6, 2018