Teen Anxiety: Where's Your Superhero?
by Debbie Pierce - January 23, 2018
---
If you had your own superhero, what would he do for you?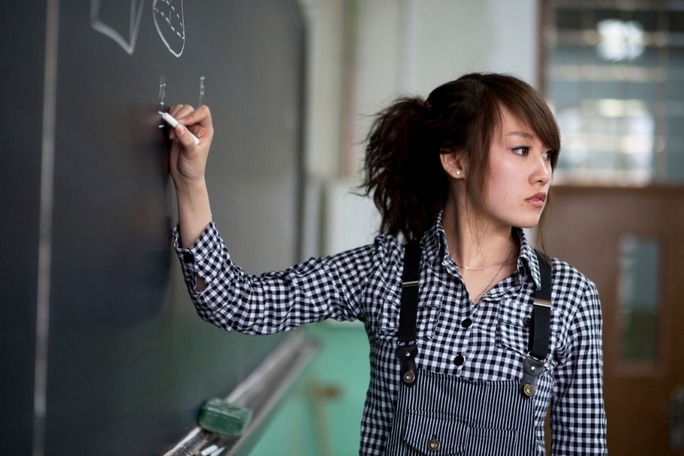 It is a difficult world for teens. The challenges you face right now are very different from those your parents had, but the effects are often the same—stress, doubt and fear.
What stresses teens out? I talked with Susan (not her real name), a teenager, to get some perspective on this.
A discussion with a teen
Question: What kinds of situations usually make you feel anxious?
Answer: "The three big situations would be being or going somewhere alone, talking to people and when people start a conversation about a very uncomfortable subject. Some others would be when a close friend makes a mistake that changes [his or her] life for the worse …, conflict with people at school or church, performing or talking in front of a crowd, big changes like going back to school and feeling like no one likes you or even wants to be around you."
Question: What happens when you're feeling anxious?
Answer: "I tend to overreact and think too much about what could happen instead of what is possible. Sometimes I become a bit paranoid if it gets really bad. Physically I start to feel sick; my stomach becomes very tight; I might even cry. It all depends on the situation. I know that sometimes I can do very stupid things when I get anxious."
Question: What kinds of things do you do to help you with your anxiety?
Answer: "Depending on the situation, time, and where I am, I handle things differently. When I get anxious, my parents always tell me I have to trust in God, but that's really hard sometimes to do. I try to put my trust in God and know He will protect me, but even so I will probably … watch a show or read a book to put my mind on positive things. When I'm anxious during the day, I usually try to just calm myself down and try to think about a good memory or think about positive stuff. If that doesn't work, I find someone to talk to so I can get my mind off things."
In search of a superhero
Wouldn't it be great if we could have someone fight our battles so we wouldn't have to be afraid anymore? And not just anyone … a superhero.
But while superheroes depicted in cartoons and movies are fiction, they follow a story line that's actually true. There is a real enemy who wants to destroy us. He wants you to be afraid and doubt that you have a superhero on your side, and he will succeed if someone doesn't intervene.
Jesus Christ, unlike fictional superheroes, is real. He is the Son of our Heavenly Father, and He knows what it's like to be human because He's experienced suffering and temptation (Hebrews 4:15). But, along with that understanding, He has unlimited power—because He is God. He is capable of far greater feats than all the combined efforts of every "metahuman" you could possibly imagine.
So, why is it so hard to see Him that way?
Susan puts it this way: "Sometimes it's hard to know God is listening to and protecting me. When I'm scared, God can seem far away. This is Satan's world, so I worry even when I pray. I know God lets some bad things happen, so I sometimes wonder whether or not He will let bad things happen to me."
Susan's not alone. Her fears are pretty typical. Adults feel these things too. And thousands of people in the Bible struggled with similar doubts and fears.
Dealing with doubts and fears
What about you? Do you doubt that Christ can protect you? Do you doubt whether you matter enough for Him to want to protect you?
Consider the story of Gideon, a man who desperately needed to believe in a superhero and questioned whether God was helping him.
"O my lord, if the LORD is with us, why then has all this happened to us? And where are all His miracles which our fathers told us about?" (Judges 6:13).
Gideon led an army that was about to face an enemy force that seemed much more powerful. He was fearful, even though God told him to trust Him. Gideon asked for a sign to help him believe—which God gave (verses 37-40). But what's truly amazing is that God didn't actually need that army. He wanted to prove a point to Gideon.
"Then the LORD said to Gideon, 'By the three hundred men … I will save you, and deliver the Midianites into your hand'" (Judges 7:7). Yet the story tells us that the enemy was "lying in the valley as numerous as locusts" (verse 12). To learn more about the story, read "Gideon, Baal and the Curse of the Midianites, Part 1."
The way God helped Gideon and his 300 men defeat the Midianites is truly epic, and I get chills every time I read this, because that's my superhero! He's the One who created the universe, the One who fashioned humans from a pile of dirt, the One who gives meaning and purpose to each of our lives. Why do I believe and trust in Him? Here are just some of my reasons:
I read in the Bible about how many lives He protected and saved from dangers.
I see the way He sacrificed His own life to help me avoid the ultimate danger—eternal death.
I see the way He's protected me over and over—from Satan, from this world and even from myself.
I see the way He's helped my loved ones in numerous ways: financial, health challenges, job opportunities, relationship struggles and much more.
The fact is, your superhero has been working on your behalf all along. Sometimes you can see Him at work, and sometimes His work is less obvious, but He's still there.
Yet doubt is a powerful emotion, and our enemy, Satan the devil, likes to feed our doubts and make them grow. It leads to fear, and it's one of his tactics (2 Corinthians 2:11). He wants you to believe that you are alone and that Christ isn't powerful or relevant.
You do have your own superhero, but believing that doesn't happen overnight. It takes faith to build trust—to know you can count on Him no matter what. He's there, and He wants to help you—He will help you. Studying what God says about His own power and His promises to assist us can help us begin putting more faith and trust in Him. Consider studying, praying and meditating on the verses listed in "6 Encouraging Bible Verses About Help" and "7 Encouraging Bible Verses About God's Strength."
---
Continue Reading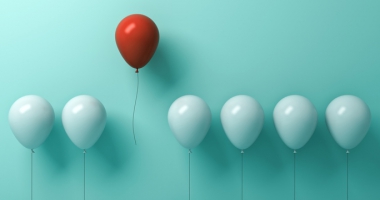 by Jeremy Lallier - February 6, 2018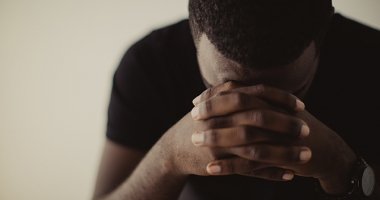 by Mike Bennett - September 5, 2017