Serving: How to Say "Yes" When You Feel Like Saying "No"
by Marley Anderson - April 10, 2018
---
We are called to a life of service. How can we serve in a way that truly helps others and make us better people?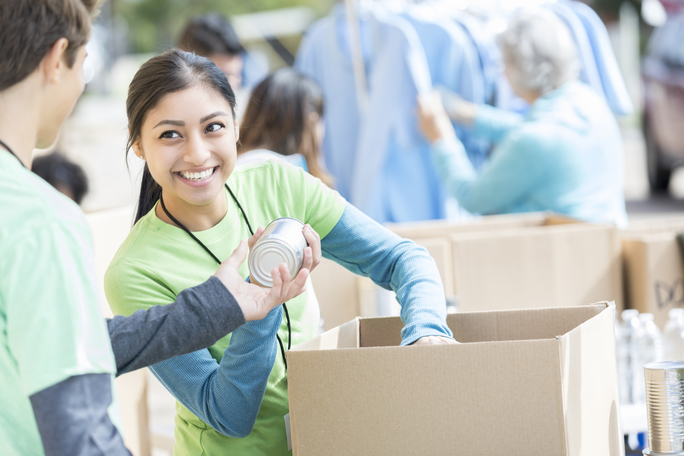 How many times a day do you think you say "No"? What about "Yes"?
How many of those times do you think you should have said "Yes," but instead said "No"?
As a Christian, there are a lot of times when God tells us we need to say "No." But there are also a lot of times when God wants us to say "Yes!"
Saying "Yes" to service
Service is very important to God. It is one of those things that God really wants us to say "Yes" to as much as possible. In fact, God requires those who want to be in His Kingdom to be servants now!
Matthew 25:34-40 paints a vivid picture of this in the form of a parable:
"Then the King will say to those on His right hand, 'Come, you blessed of My Father, inherit the kingdom prepared for you from the foundation of the world: for I was hungry and you gave Me food; I was thirsty and you gave Me drink; I was a stranger and you took Me in; I was naked and you clothed Me; I was sick and you visited Me; I was in prison and you came to Me.'
"Then the righteous will answer Him, saying, 'Lord, when did we see You hungry and feed You, or thirsty and give You drink? When did we see You a stranger and take You in, or naked and clothe You? Or when did we see You sick, or in prison, and come to You?'
"And the King will answer and say to them, 'Assuredly, I say to you, inasmuch as you did it to one of the least of these My brethren, you did it to Me.'"
Serve in the right things
God wants us to make serving a priority in our lives—even when we don't feel there's time or don't feel like we have the energy.
But when we do it, serving is actually an energizing activity. Have you ever served at a food bank? Helped with a church social? Done a kind deed for someone? While we may feel physically worn out, we often leave feeling spiritually energized.
Serving is a habit that we build over time. Start small, help out in small things and build your way up.
Serve at the right time
God takes care of those who have the right priorities. Psalm 37:25-26 reminds us of this:
"I have been young, and now am old; yet I have not seen the righteous forsaken, nor his descendants begging bread. He is ever merciful, and lends; and his descendants are blessed."
Watch for service opportunities. Look out for others who may need help.
Take the initiative. Sometimes we may think, "Someone more qualified should do it!" but that's often not the case. The "more qualified" may not even know about the need. Esther probably felt the same way when her time came to deliver the Jews from Haman's evil plot. Mordecai reminded her that her attitude needed to be one of service for her people, even if she wasn't sure she could do it.
"For if you remain completely silent at this time, relief and deliverance will arise for the Jews from another place, but you and your father's house will perish. Yet who knows whether you have come to the kingdom for such a time as this?" (Esther 4:14).
The most useful tools in God's hands are people who look for ways to serve and who act when they see needs.
Our service should not be limited simply to friends and family. If a need arises, we should serve even those who could be considered our enemies (Luke 6:32-36). Our attitude of service should be like Jesus Christ's, in that He came to serve the whole world (John 3:16-17).
Serve with the right attitude
Our motives and attitude are important. Consider Luke 10:38-42. Martha was distracted with much serving, and she was upset that her sister Mary wasn't helping her but was instead just sitting and listening to Jesus.
Jesus explained to Martha, "Mary has chosen that good part, which will not be taken away from her."
Serving must be done without regard for what others are doing.
In this case, Mary had picked a good use of her time (you can't get much better than listening to Jesus Christ teach, right?), but Martha couldn't see it because she allowed the stress to get to her.
Martha became more focused on what she thought was fair than serving with a good attitude.
Service is the ultimate character-building activity. There should be no job too small for us. Being a servant is not so much a single action as it is a way of life, a habit, a way of thinking and living.
Life is short; use it to serve others.
To learn more about service, read "Lessons From Philip: Called to Serve."
---
Continue Reading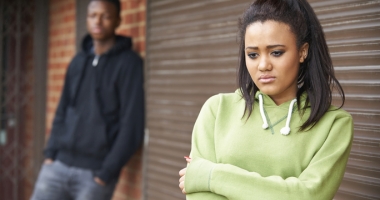 by Reggie Sinon - April 17, 2018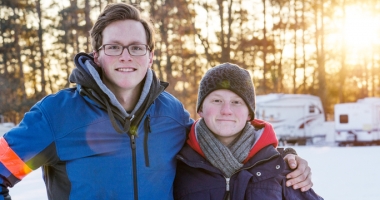 by Donny Stoner - April 3, 2018