Friends Who Respect Each Other
by Emma Rae Petty - October 20, 2021
---
Is it important to have friends? What kind of people should we be friends with? What does God's Word teach us about friendship?
I didn't have many friends when I was growing up. I was often seen as the weird kid, the kid with food allergies or the kid who cried a lot (I mean a lot). This made me very picky about who I let into my life as friends. Having people say mean things behind your back, make up rumors or gossip about you is the opposite of friendship.
Proverbs 12:26 says we should take care in choosing our friends: "The righteous should choose his friends carefully, for the way of the wicked leads them astray." When deciding whether to pursue a friendship with someone, it's wise to take a deep look at him or her.
Here are some questions you can consider:
Does this person live a moral life?
Does this person respect me and my beliefs?
Does this person try to convince me to follow bad behaviors?
Proverbs 27:17 states, "As iron sharpens iron, so a man sharpens the countenance of his friend." It is wise to surround ourselves with people who have similar (if not the same) values as we do.
"F is for friends"
The song "F Is for Friends" (from The SpongeBob Movie: Sponge on the Run) says this in the chorus:
F is for friends
Who do stuff together
And I like you by my side
Got your back and you got mine
F is for friends
Who do stuff together
Any problem, big or small
I can be the one you call.
A true friend should be there for you no matter what you are going through. Proverbs 17:17 says, "A friend loves at all times, and a brother is born for adversity." A true friend should be willing to console or help you when you go through hard times—and you should be willing to do the same for your friend. Friends should always be ready to listen, no matter the issue.
Proverbs 11:14 says, "Where there is no counsel the people fall; but in the multitude of counselors there is safety." The people we surround ourselves with should be able and willing to give us wise advice as to what to do in hard situations.
All friendships are built on trust. Sometimes issues, hurts and misunderstanding can occur between friends. Jesus told us how to deal with these situations in Matthew 18:15: "Moreover if your brother sins against you, go and tell him his fault between you and him alone. If he hears you, you have gained your brother."
If there is trouble that comes up between two people, it should be between those two people only. Gossip can destroy a friendship. Privately talk to your friend about what he or she did and how it has affected you.
God wants us to have friends! Ecclesiastes 4:9-10 says, "Two are better than one, because they have a good reward for their labor. For if they fall, one will lift up his companion. But woe to him who is alone when he falls, for he has no one to help him up."
When we surround ourselves with like-minded, loving and trustworthy friends, they will be there for us through any problem—big or small!
To learn more about friendship, read "How to Make Friends."
---
Continue Reading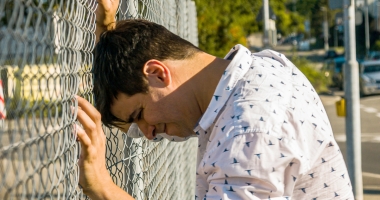 by Eddie Foster - November 3, 2021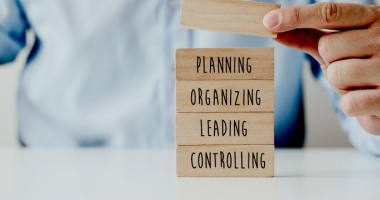 by Tyrone Yarde - August 11, 2021