All Things Work Together for Good
by Kathlyn Mae M. Tiu - January 17, 2013
---
In the midst of trials, we might pray, "Lord, I know it's all part of your plan. Just please help me get through this!"
Sometimes life seems unfair. For those who have recently experienced a sickness or the loss of a loved one, it can be hard to see why trials are happening to us and how they will work out.
When you feel like the world is waiting for you to lose, you might want to check who is waiting for you to overcome your problems and win. As a text message I saw goes, "If what's ahead scares you and what's behind hurts you, just look above. … God never fails to help you."
During church services, we all love to sing songs as our offering to God. One of these is "All Things Work Together." It is a song that pictures how our faith in God makes us happy. We may be tested through problems and trials, but we can have confidence that God makes all things work together.
God's way makes us happy
God's way of life is filled with happiness. When we look away from all the negatives and focus instead on what God has for us—His wonderful creation and His gift of salvation—we will begin to notice how beautiful life can be.
Indeed, living God's way reminds us that, despite everything, we have a God who guides, protects, listens to and loves imperfect people like us.
As Psalm 146:5 declares, "Happy is he who has the God of Jacob for his help, whose hope is in the LORD his God."
So, in order to find the true and lasting completeness of life, we must first seek God and develop a personal relationship with Him. This may be done by personal prayer and regular Bible study. C.H. Spurgeon said, "No matter how hard he searches, nothing beneath the skies and nothing above the skies can make any man happy apart from God."
The real happiness that we keep searching for is found in God alone.
God's way tests us
In school, a teacher gives tests to students after adequate instructions. These evaluations measure a student's learning. Furthermore, the real purpose of tests is for students to master the "lessons" given.
This concept describes how God gives tests to His people. He wants us to fully understand that these challenges shape us to become better people.
We can think of God's tests as compliments. Know why? God never gives His people a problem they can't bear. Like a parent, He'll encourage you: "Go show them what you've got, son!"
God's way makes all things work together
My country's economy began getting worse at the time when I was about to enter the second year of my primary education. This affected our family's status, and so my parents were forced to transfer me to a public school.
At first, I was really disappointed with my parents' decision, but life went on and I became satisfied. I admit it wasn't easy dealing with new teachers, new friends and a new environment. But God's plan didn't end there. In fact, it hasn't ended yet.
My "moving" into this public school helped mold me into a stronger and better person. When I was about to enter high school, everything I had learned (from knowledge to values) was needed in order for me to pass the qualification exams and interviews. A scholarship was then offered to me and has continued to support me to this point now when I am a college student in a prestigious university.
Without God's plans and purpose for us, who and what are we? We are nothing! And so, when I officially become an engineer one day, it will be because of God. He has helped me throughout my education, and I believe and know that He has also planned a good future ahead—not just for me, but for all of us!
Yes, life may seem unfair at times. Yet, in God's time, we will realize that everything makes sense. And it's all because we've got a God who's far greater than all our problems combined!
As Romans 8:28 declares, "And we know that all things work together for good to those who love God, to those who are the called according to His purpose" (emphasis added).
With this knowledge, I can truly pray, "Lord, I know it's all part of your plan. Just please help me get through this."
Kathlyn Mae Tiu is studying chemical engineering and attends the Bacolod, Philippines, congregation of the Church of God, a Worldwide Association.
---
Continue Reading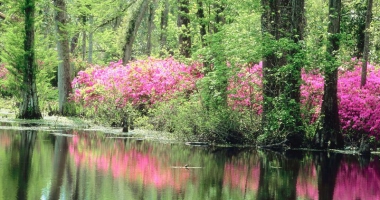 by Joshua Travers - January 30, 2013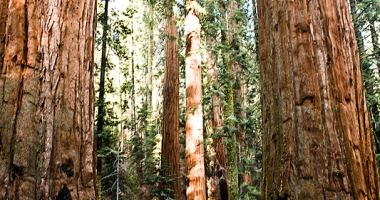 by Karissa Carter - November 7, 2012